St8.io and PG Soft partner up to disrupt mobile gaming
We're thrilled to announce our newest partner, known for their creative and immersive design, Pocket Games Soft (PG Soft). Now, our clients have full access to PG Soft's catalogue of over 100 games, each with distinctive gameplay and striking themes.
PG Soft started in 2015 and has since grown into an international team of 200 people. Today, PG Soft is known for creating slot and table games that can be played seamlessly across iOS, Android, MacOS, Windows and HTML5 platforms. Their games also span 23 languages and support 100 currencies, making PG Soft a go-to choice for plenty of players around the globe.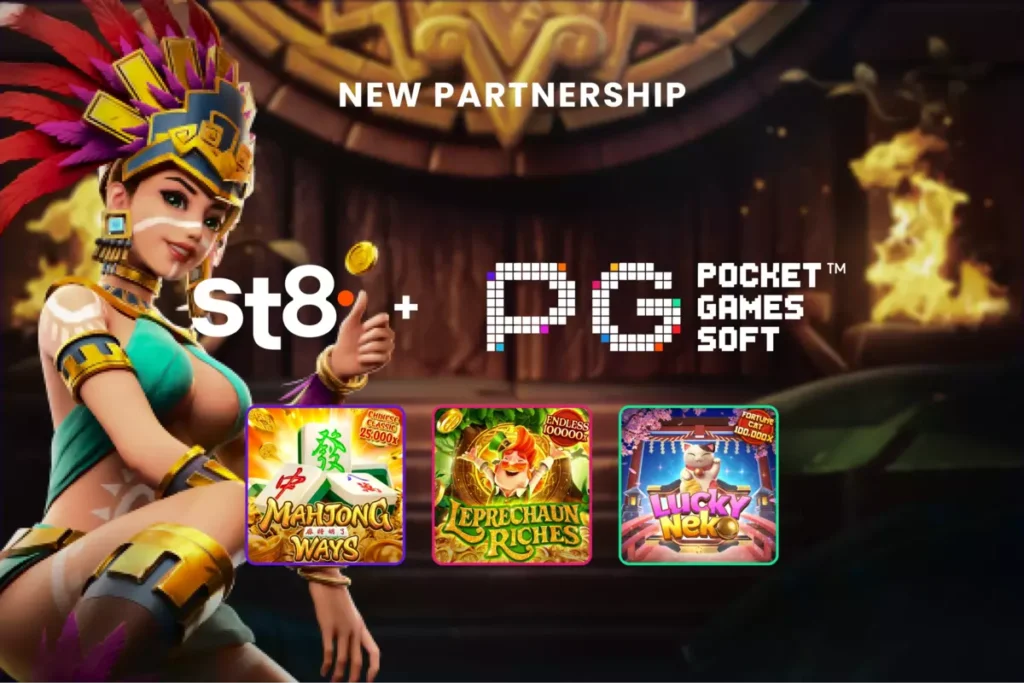 Vladimir Negine, Founder & CEO of St8.io, added: "PG Soft's catalogue is bursting at the seams with originality – there's truly something for everyone. 
"Besides their creativity, however, PG Soft also places a large focus on making sure their games are technically excellent and accessible to players. That's what makes them such an exciting partner to have onboard. The combination of captivating storylines and state-of-the-art gameplay make them the perfect partner here at St8."
PG Soft's partnership comes hot on the heels of the announcement that Play'n GO and Avaitrix have also become our partners. At St8, we're on a mission to not only help our partners grow with confidence and connect players everywhere with some of the best and brightest games around.