Flying high - we're joining forces with Aviatrix!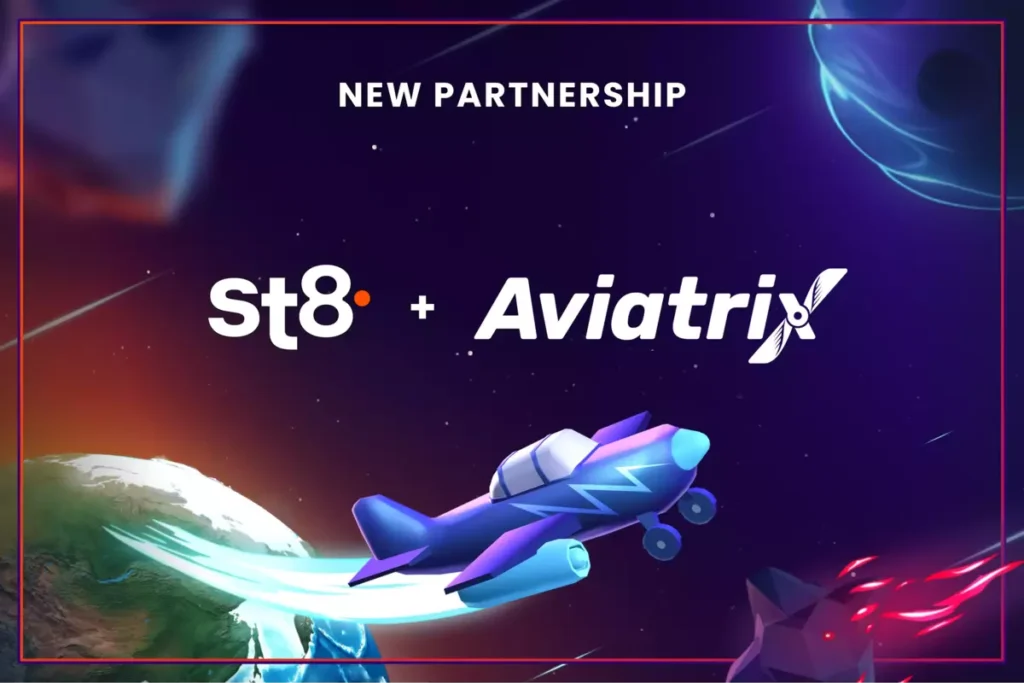 We've partnered with Aviatrix to bring their award-winning game, Aviatrix, to all our clients. 
Known for their fresh approach to game design, Aviatrix's crash game has proven hugely popular. Aviatrix boasts an excellent loyalty programme, customisable elements and technical know-how that's second to none. What's more, players can even mint their own NFT based on the plane they design, upgrade and fly within the game. 
Our partnership will further expand St8's offering, ensuring our clients direct and secure access to the game, which has been officially recognised for its unique selling point. 
"With St8 being one of the world's serious players in the iGaming vertical, and especially in the aggregation platform space, it was a no-brainer for us to partner with them", said Mikalai Pobal, Business Development Manager of Aviatrix. "We have a truly unique game, and St8 has scalable, state-of-the-art technology, so this was an easy decision for us to make. We're really looking forward to seeing the fruits of our new partnership!".
Vladimir Negine, CEO and Founder of St8, said: "Aviatrix has such a user-centred and unique approach to game design – it's exciting to see them emerge as strong players in our industry. 
"Through this partnership, we're set to soar to new heights together as companies connected by their love for technical excellence and trying out new approaches in the iGaming industry."