Slotmill & St8: Aggregating Slot Excellence!
In a landscape where innovation meets entertainment, we are thrilled to announce an exhilarating partnership that will reshape the world of slots. St8 is proud to join forces with Slotmill, a dynamic and trailblazing slot development studio, in a venture that promises to redefine player experiences and elevate the art of gaming.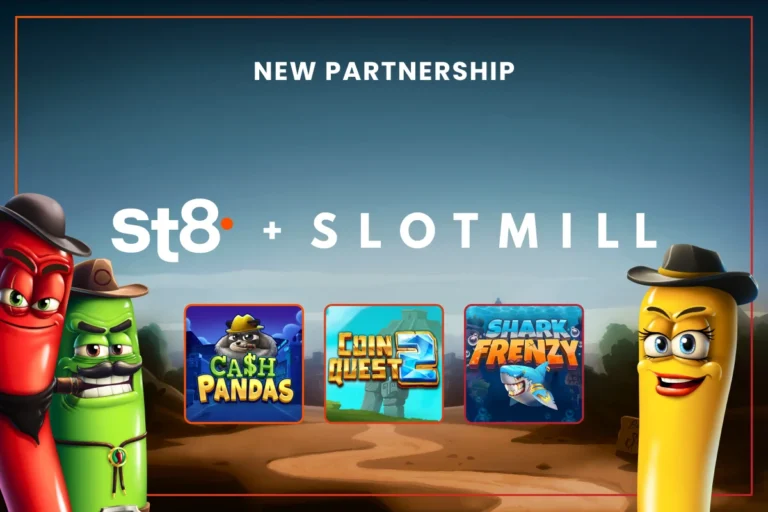 Slotmill's reputation as a trendsetter in slot development precedes it, and this partnership is poised to set new benchmarks in the industry. With a focus on pushing creative boundaries, crafting captivating narratives, and delivering immersive gameplay, Slotmill has carved a unique niche that aligns seamlessly with St8's commitment to excellence.
The core of this collaboration lies in Slotmill's exceptional portfolio of 20+ (and counting) distinctive slot games. From classic favourites to cutting-edge creations, their games boast diversity in themes, mechanics, and visual brilliance, ensuring an unparalleled experience for players of all preferences. Through this partnership, these amazingly crafted titles will find their home within our platform, enhancing our ever-evolving offerings including integrated Freespin API for even better CRM experience.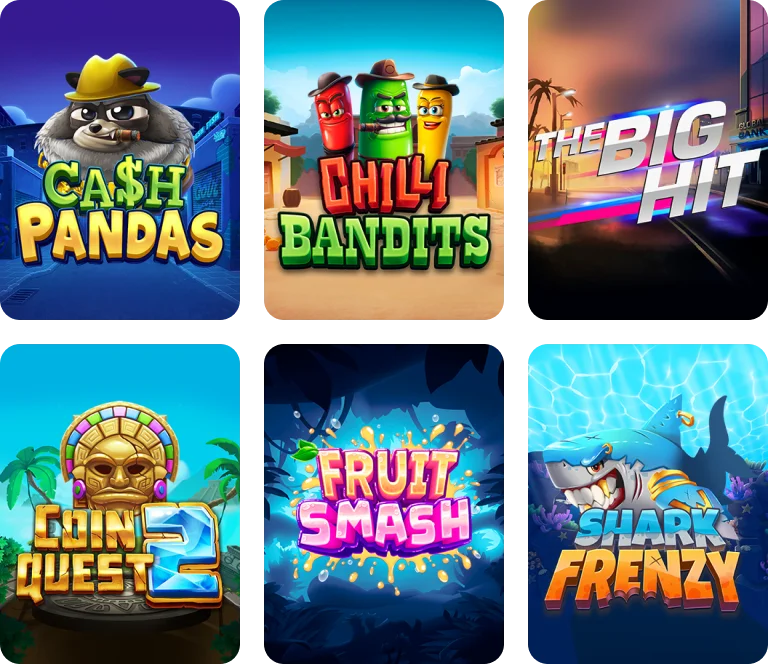 "This collaboration encapsulates our ethos of innovation and dedication to delivering top-tier gaming experiences," expressed Vladimir Negine, CEO at St8. "Slotmill's commitment to pushing the envelope resonates deeply with our own vision."
Andreas Ternstrom, Chief Commercial Officer of Slotmill, stated, "We are thrilled to partner with ST8 to extend the reach of our premium games. This partnership will empower us to bring our games to a wider audience, while maintaining the highest standards of quality and entertainment."
As two forces of innovation converge, players can anticipate a seamless blend of creativity and technology that will redefine how they interact with slots. Our joint venture aims to enhance engagement, excitement, and satisfaction, catering to the diverse needs of players around the globe for all the clients, no matter whether this is a seamless wallet or transfer wallet API integration.
With Slotmill's expertise and St8's commitment to excellence, this partnership holds the promise of not only redefining slot entertainment but also of creating lasting memories for players. Together, we are set to unlock new dimensions of gaming thrills, shaping the future of the industry one spin at a time.
Stay tuned as we embark on this exciting journey. The next chapter of slot excellence is unfolding, and we invite you to be a part of it. Prepare to witness the fusion of innovation and new levels of entertainment. 🎰✨
Slotmill's partnership comes hot on the heels of the announcement that Gaming Corps and Peter & Sons have also become our recent partners. 🚀

Want to know more? Have an amazing idea? Superb. We'd love to hear from you.